May 18

18 FIESTA DE LA LAMPREA ARBO 2018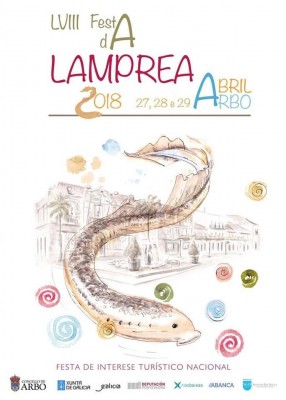 The gastronomy of a destination will be the main demand for more than sixty percent of travelers. For this reason, we continue to promote our emblematic lamprey and its excellent wines, as well as the other charms that this town of Arbo can offer.
The lamprey in Arbo is a tradition. We prepared it for centuries and the one that is captured at this height of the Miño has a different texture, color and flavor. Of powerful flavor, the lamprey is a delicacy that leaves no one indifferent.
To enjoy these culinary milestones, on the last weekend of April, the "Festa da Lamprea", the oldest gastronomic festival in Galicia, declared last year as a "Festival of National Tourist Interest", will be held in Arbo. They will make known these other ways to enjoy this delight of traditional cuisine.