May 19

NEW PACKAGIN AND VINTAGE OF LEIRA PONDAL AND LENDA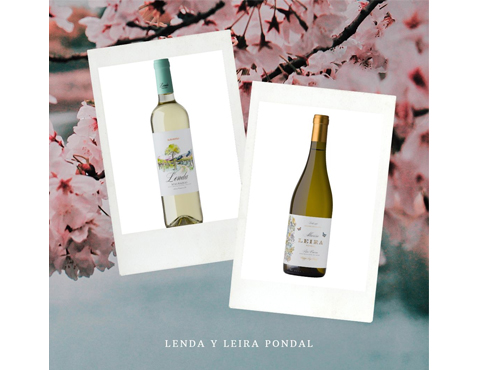 We finally have for sale the new vintages of Leira Pondal and Lenda wines from Bodega Pazo Pondal. This is the result of an exceptional raw material, the benevolence of the weather and, above all, the spirit of a winery that respects tradition and is committed to innovation.
Result of an extraordinary vintage, Leira Pondal 2018 presents all the intensity of citrus notes, and the freshness of its youth that this year earns a point in seriousness becoming the ideal target for any season of the year. A wine that is the most authentic expression of the Albariño grape.
With character, freshness, fruity and easy to drink, Leira Pondal is the expression of the younger vineyards of Bodega Pazo Pondal, one of the best selling Albariños, both inside and outside our borders.
It is the first time that we elaborate Leira Pondal with our own yeasts, we make a selection from the previous campaign, we select saccharonyces yeasts and not saccharonyces, the wildest of our vineyards. These yeasts are those that best represent the vineyards that are worked to produce Leira Pondal.
Lenda 2018 is another great Albariño from Bodega Pazo Pondal, this new vintage is fresher and more citrus, with more defined fruity notes, it is a fun and jovial wine.
Both Lenda and Leira Pondal have changed their suit, their packaging.
Pazo Pondal developed a new bottle for Leira Pondal, our design team worked with the clear objective of perfecting sensory qualities. Our clients pay close attention to details and maintain high and demanding expectations with the brand.
The new image of Leira Pondal represents all the flowers, aromas and biodiversity existing in our vineyards.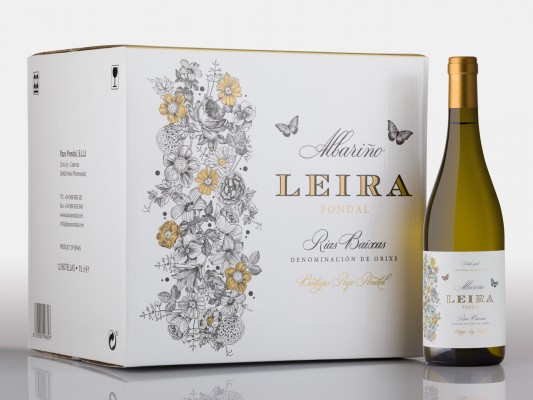 The new bottle of Lenda, is wrapped in a watercolor designed by Eduardo Pérez Baamonde. This new image is the mirror of our vineyard and the flora that welcomes it, and that brings so much typicity to our wines. This vineyard represents the experiences, the shared moments and the work of our founders.